As you and your fiancée are checking things off your wedding planning list, do you get stuck at the wedding cake? If one or both of you aren't fans of cake, do you have to serve it at your wedding? In short, the answer is no. Oaks Manor has some suggestions for great alternatives to a traditional wedding cake that will leave your guests asking for seconds! Note that while some of these say "cake" in their names, they are not cakes at all.
Macaron Cake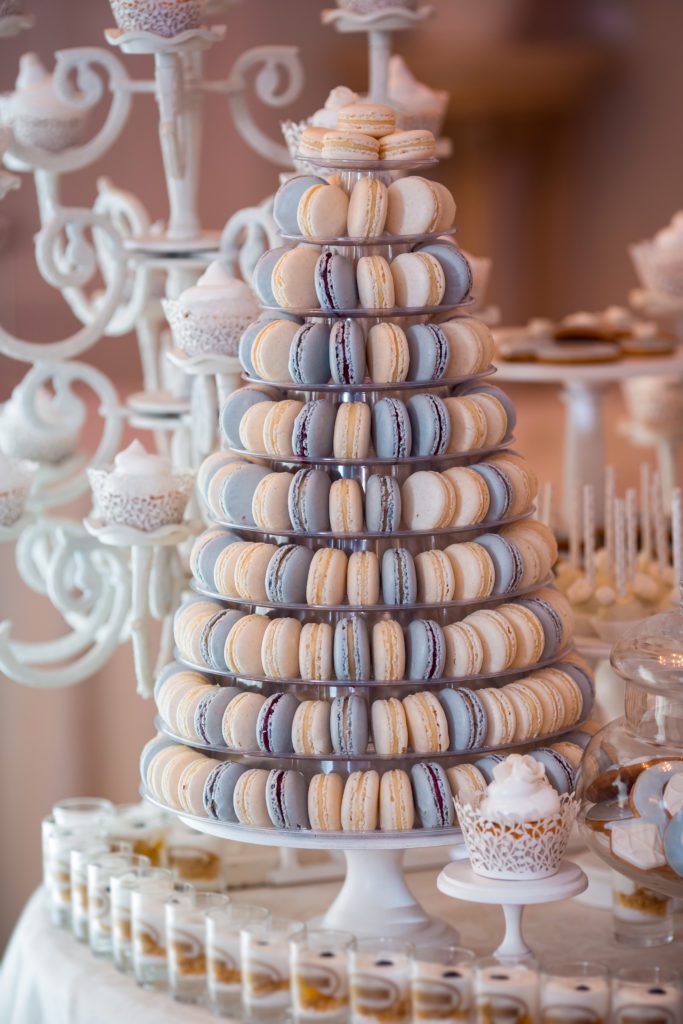 Macarons are pure elegance. Ask your pastry chef to make them in the colors of your wedding and to arrange them on a platter in the shape of a wedding cake or tower. Choose your favorite flavors, and serve these light, airy confections to delight your guests.
Donut Walls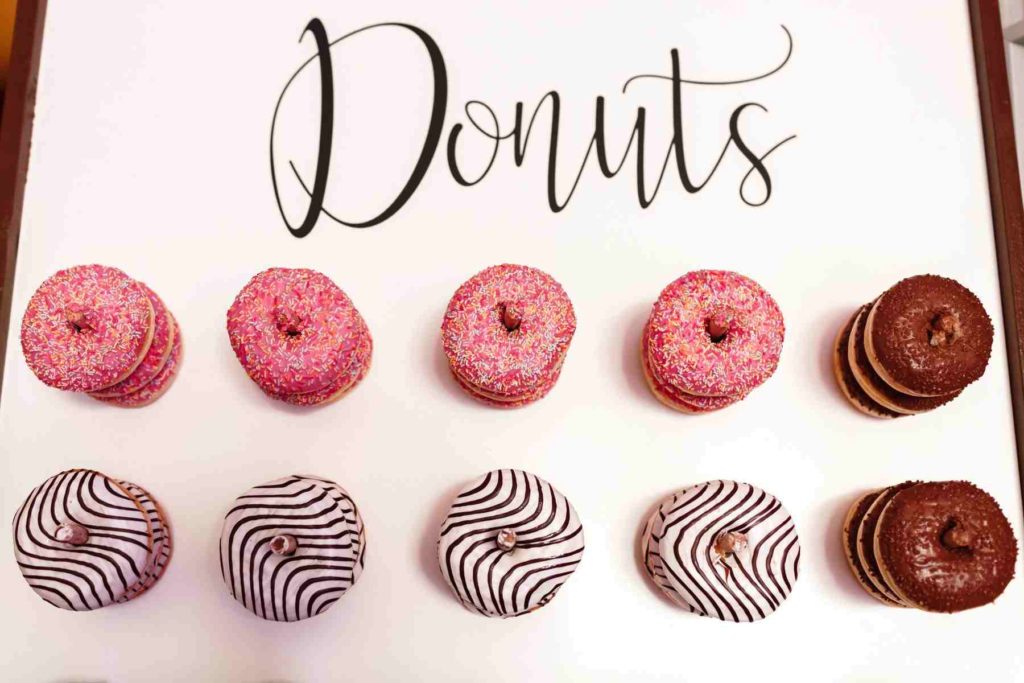 Who doesn't like donuts? Donut walls are easy to purchase online and can be customized with your names, wedding date, or monogram. When you order your donuts, coordinate icing colors with your wedding theme for this delicious combination of dessert and dècor.
Savory Cheese Tower
No sweet tooth? We have an option for that. Stacked wheels of savory cheeses, dressed up with flowers, fruits, and greenery are a delightful alternative to a sweet cake.
Cheesecake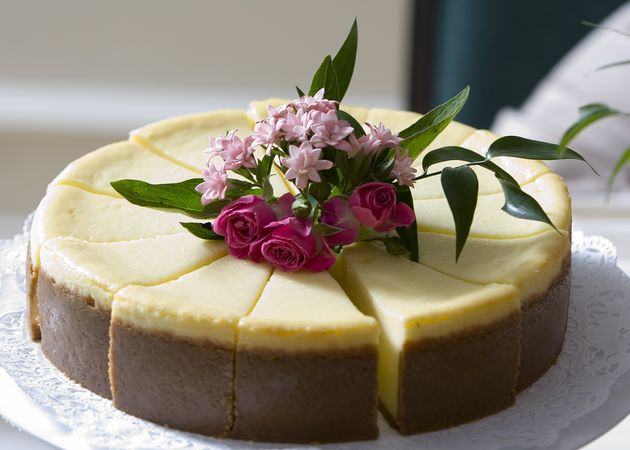 Cheesecake decorated with gorgeous wedding-inspired florals is another great option for those who don't care for traditional wedding cakes. Cheesecakes can be sweet or savory, so you have plenty of options to choose from!
Croquembouche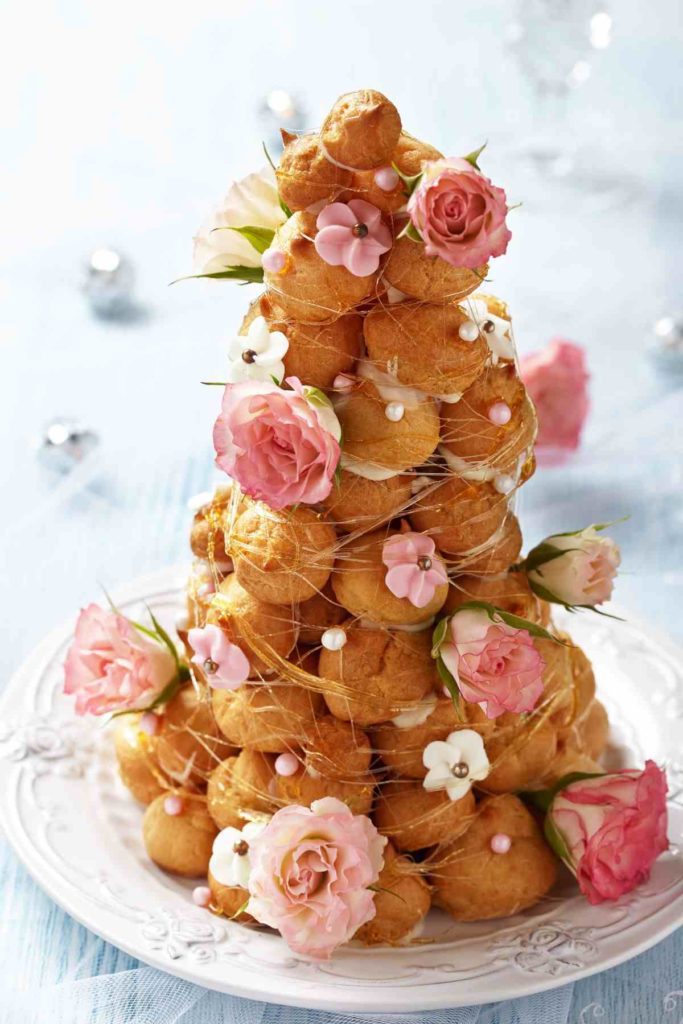 Composed of cream-filled profiteroles surrounded by spun sugar, a croquembouche adds a dramatic flair to your dessert table. For a wedding twist, add edible flowers and decorations in colors that complement your wedding.
Cookies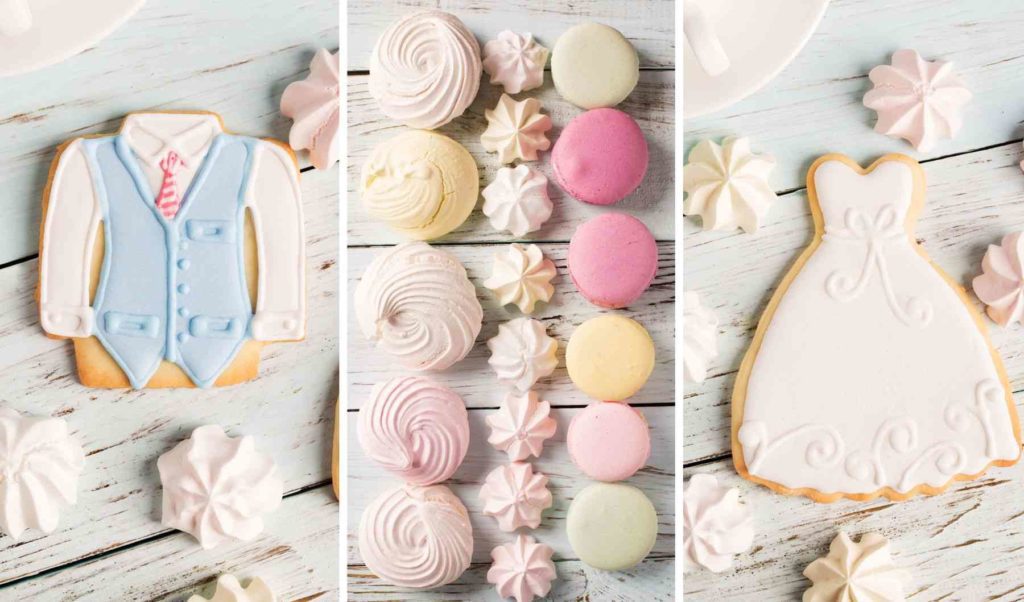 Whimsical wedding cookies are an enchanting change of pace. As your baker to personalize your cookie selections with colors, monograms, and more wedding-inspired designs.
Whatever you choose to serve, Oaks Manor will be happy to help. Call us at 585-468-6257 to book your wedding, reception, and rehearsal at our venue!