Choosing a banquet venue is one of the most important decisions a bride can make. When you want a place with an outdoor ceremony space surrounded by lush greenery, a gorgeous banquet hall, and an elegant historical manor, Oaks Manor Events checks all the boxes. And it's near Rochester, NY for traveling guests!
The banquet hall and manor are the perfect settings for bridal showers, rehearsal dinners, corporate events, family reunions, corporate parties, and more.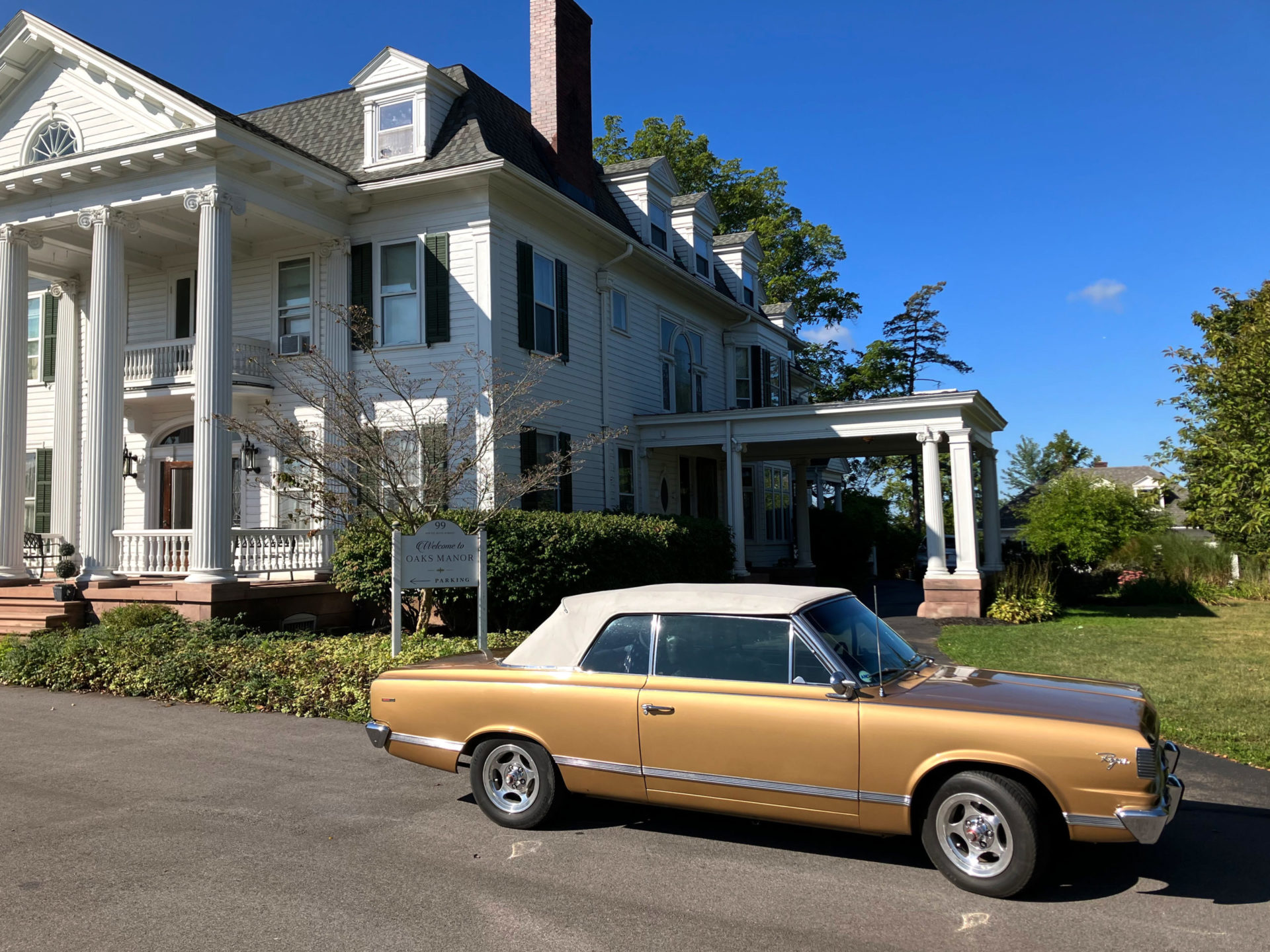 Over 100 Years In The Making
The Manor is a Greek Revival home that was originally the residence of William Ormrod, a prominent businessman and politician. The three-story, 30-room residence was built in 1905 and is one of the most beautiful estates in New York.
Mr. Ormrod ensured that the mansion had all the "modern" appointments of the time and that it was the finest residence in the village. Originally called "Hilltop Manor" it later became known as The Senator's Mansion.
Kristopher Oaks purchased the property in 2019 and has since devoted his time to returning the manor to its previous splendor. While modern touches have been added throughout, Mr. Oaks has been careful not to disturb the elegant, period-centric staples in the décor and design that make Oaks Manor such a unique work of historical architecture.
Old World Charm with a Modern Touch
Guests will fall in love with the historical charm of the Manor, while still enjoying the modern amenities they've come to expect. Each of the two kitchens has new appliances, dishes, cutlery, and everything you need to make a snack or meal. Modern game rooms and flat screen TVs provide hours of fun for all and free Wi-fi is available throughout the estate.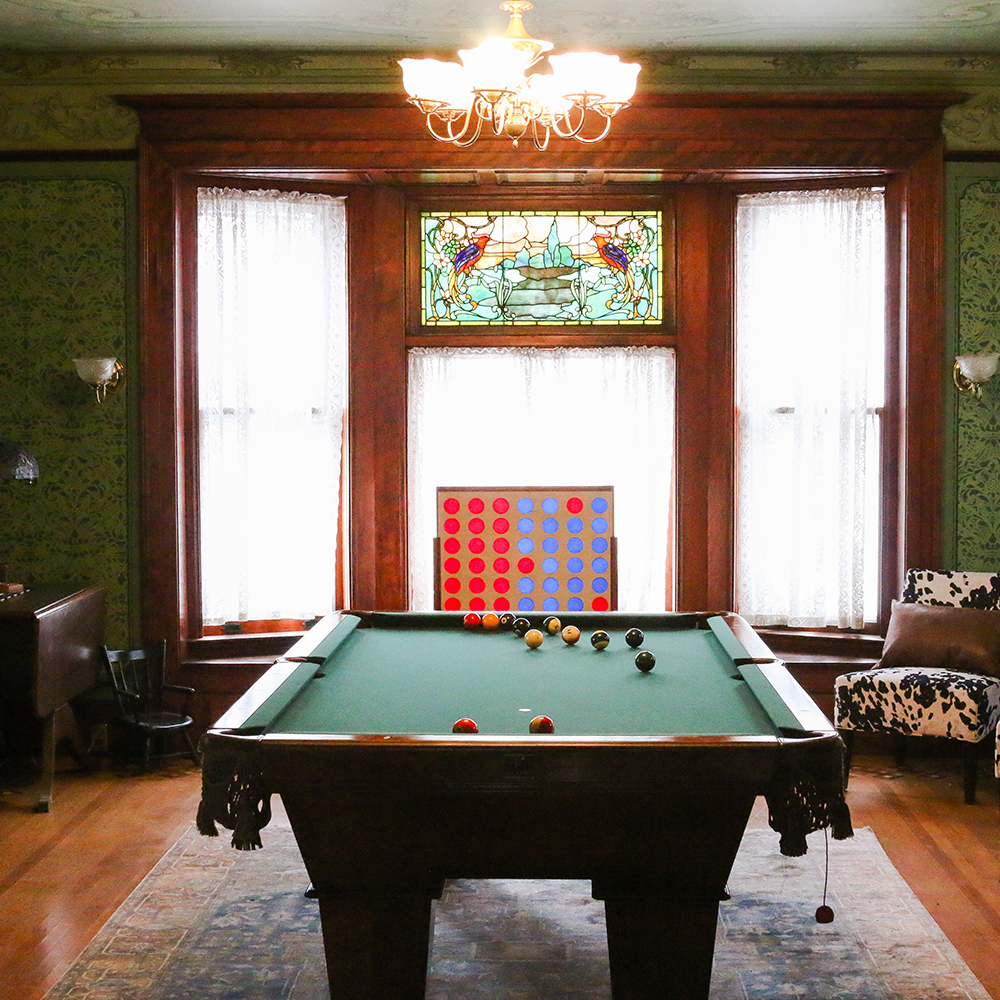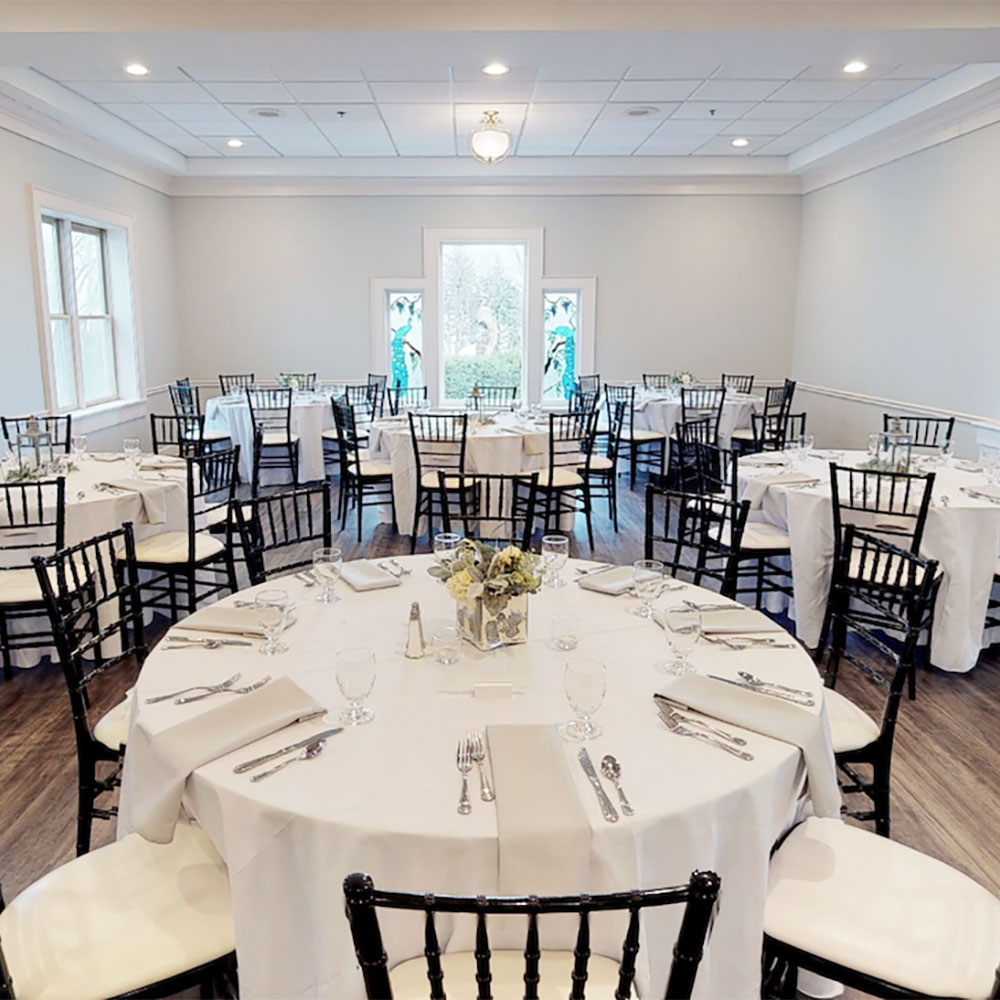 Throw A Party In The Banquet Hall
A more recent addition to the Oaks Manor grounds, our banquet hall is available for near any occasion. Guests can enjoy a delicious meal with plenty of space for dancing, games and more!